I was nominated for this Spring Cleaning bookish tag by Hannah last month! I've fallen desperately behind this season between being busy and a bit of a reading/blogging slump, but I had a lot of fun putting this one together and it's still spring in my corner of the world, so thanks for the tag, Hannah!
The Struggle of Getting Started: A Book or Series You Struggle to Begin Because of Its Size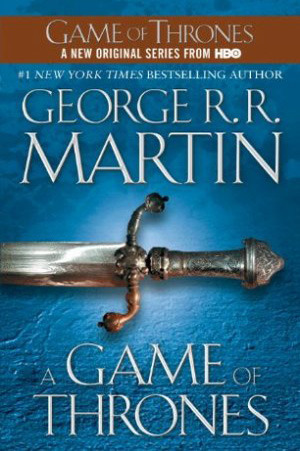 I'd have to say A Song of Ice and Fire, by George R. R. Martin. I struggle with picking up every single one of the books in this series, even though I love the world and story and do delight in reading them once I get going. I believe the shortest of the series is the first book, A Game of Thrones, which stands at over 800 pages (at least in the copy that I own). I'm currently hesitating about picking up book 4, but I think I'll get around to it in about a week or so.
Cleaning Out the Closet: A Book or Series You Want to Unhaul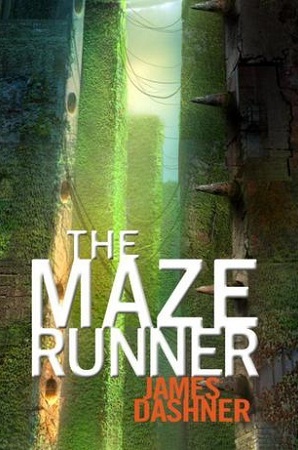 The Maze Runner series by James Dashner. After the harassment allegations against Dashner a couple of years ago I no longer want to support his writing in any way. I've been hesitating because The Death Cure (book 3, the final installment) would be the first book I've bought and then unhauled without reading, which doesn't sit well with me either. Though I found the plot of this story interesting, the writing style has bothered me from the first chapter of the first book, so between that and Dashner's recent reputation, I just don't have any interest in picking it up in order to read it to send it away- a stalemate.
Opening the Window and Letting Fresh Air In: A Book that was Refreshing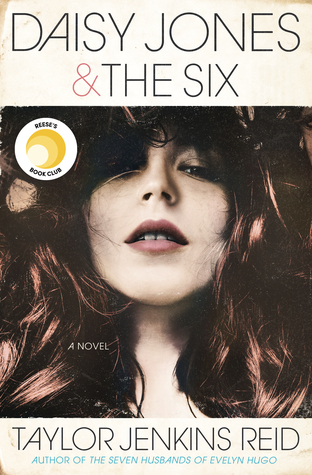 Daisy Jones and the Six by Taylor Jenkins Reid. I'd heard a lot of hype, I'd seen some reviews criticizing the documentary-script-style formatting, and I wasn't sure how interested I was in reading about a fictional 70's rock band. But The Seven Husbands of Evelyn Hugo had convinced me to set my expectations aside and give TJR a chance with any subject and style, and to no one's surprise I adored almost everything about this book. By the time I finished, I found myself completely addicted to classic rock. The modern spin on this "historical" trend was perfection. Refreshing.
Washing Out the Sheets: A Scene that you Wish You Could Rewrite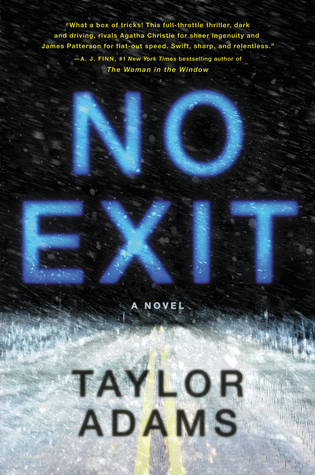 I really liked the plot and characters of Taylor Adams's recent thriller, No Exit, but there was one disturbing scene that felt gratuitously cruel and ruined the suspension of disbelief for me once and for all. (It was the door hinge scene, for anyone curious who's read the book. Not really a spoiler for anyone who hasn't.) I'm not sure what I would have wanted to happen in place of this event, but I found it disturbing and unnecessary in a way that negatively impacted my opinion of the entire book.
Throwing Out Unnecessary Knick-Knacks: A Book in a Series You Didn't Think Was Necessary
Origin by Dan Brown. Honestly the art that I was encouraged to look up after encountering it in this novel is the only benefit I remember encountering as a result of reading this book. I loved the first three books in Brown's Robert Langdon series when I was in high school and my first year of college. Inferno (book 4) was beginning to lose my interest, but I still found its concept intriguing (forced mass sterility as a method of worldwide population control) and was interested in Dante and his Divine Comedy at the time, so I didn't mind. But Origin (book 5) felt completely unnecessary and frankly much less engaging than I'd found the rest of the series. So unnecessary that I'm not sure I would ever continue reading future books that might follow it someday.
Polishing Doorknobs: A Book That Had a Clean Finish
I tend to prefer endings that leave something open for the reader to consider after closing the book, which is not exactly what I would call a "clean" ending. The first thing that comes to mind that might fit what I think is the spirit of this prompt is Homegoing by Yaa Gyasi. This is a multi-generational story set in multiple locations, and though the ending was not the most impressive chapter of the book for me, I did appreciate how it tied all of the characters and their stories together without wrapping up all of the suffering in the book in an overly neat or dismissive way. Just the right amount of hope and grief.
Reaching to Dust the Fan: A Book That Tried Too Hard to Covey a Certain Message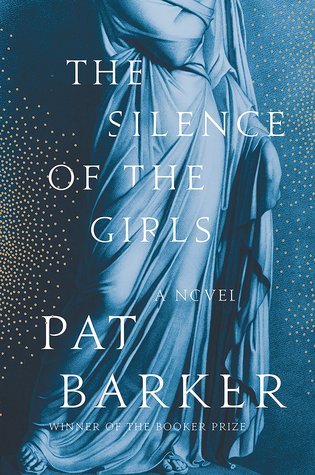 I think I'll have to go with The Silence of the Girls by Pat Barker. Overall, I enjoyed this book and appreciate its themes, but after much consideration (probably due in part to the book's inclusion on the Women's Prize shortlist this year) I'm still not on board with the Achilles chapters. I think Barker makes a valuable point about ownership of stories and history by including him the way she does- allowing him to take over Briseis's story- and perhaps disliking his character the way I did was the Point. But I wish she had found some other way to make this Point because the Achilles chapters continue to mildly irritate me, months later.
The Tiring Yet Satisfying Finish: A Series That was Tiring But Satisfying to Get Through
Last year I read Vilhelm Moberg's (translated) Emigrants series, about a Swedish farming family relocating to the American Midwest in the mid 1800s. I found the writing a bit dry and progressed through the four books rather slowly, but ultimately look back on this series fondly. I had never before read anything remotely similar to my own family's history, so it felt rewarding to learn about it through my favorite art medium- fiction, obviously. I've actually met some of my grandma's Swedish relatives since finishing this series, and appreciated having a bit more context with Swedish history and culture prior to meeting them.
Since we're just on the cusp of summer (at least we are where I'm at), I won't obligate anyone to this decidedly spring tag. It's definitely my own fault that I'm getting to this one so late, which is not a reflection of my enjoyment level over putting these answers together! So I'm not tagging anyone specifically, but please feel free to try it if it looks interesting to you, and link back to me so I can see your answers!
Have you read any of these books? What did you think?
The Literary Elephant